Lessons from a Tennis Addict on a Quest to Become a USTA 4.5 Player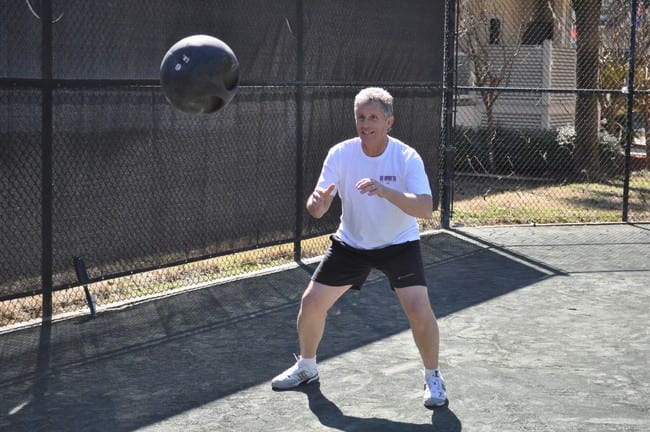 Below is a guest post from fellow tennis fanatic Jim Falvo (in photo above doing medicine ball drill).This post is a kind of "part 2" to my recent post "With Every Injury Comes An Opportunity"...But it's also "part 1" of a 3-part series of guests posts Jim will write...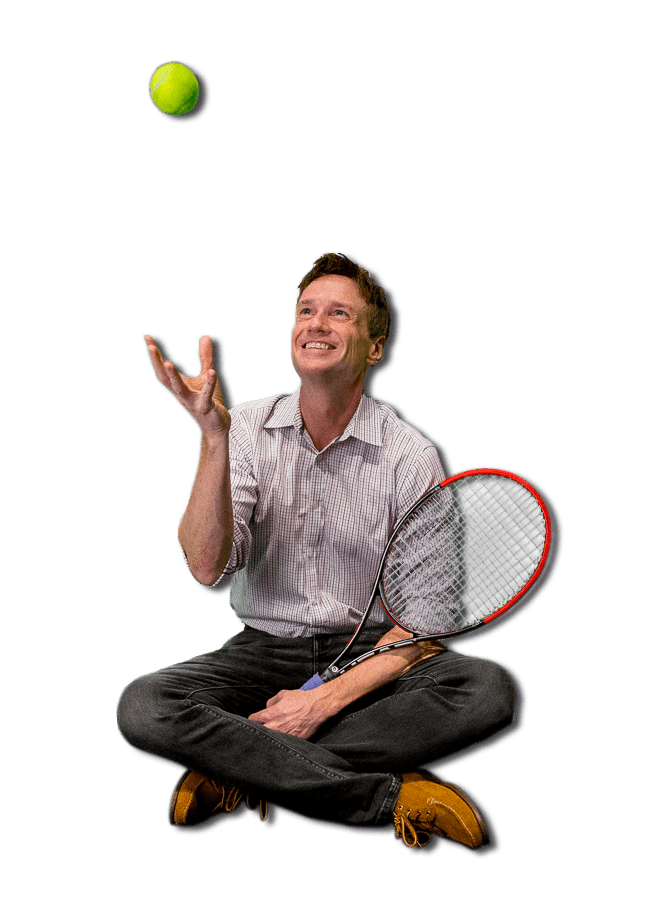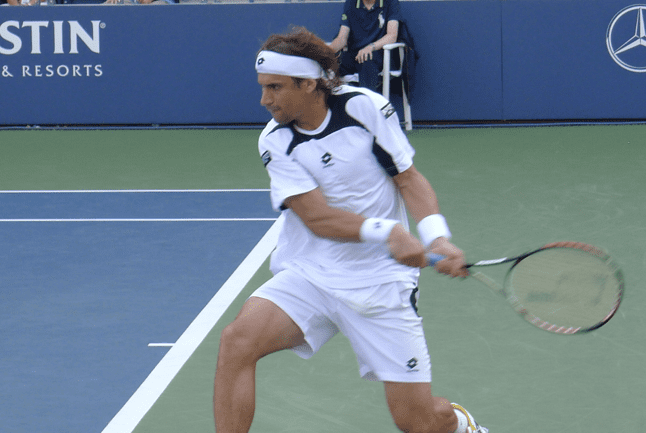 Until January of this year I had a one-handed backhand that I wasn't too excited about. I had spent a lot of 2011 angsting over whether I should switch to a 2-hander. Clearly there were pros and cons to both. And the biggest advertisement for a 1-hander was Roger...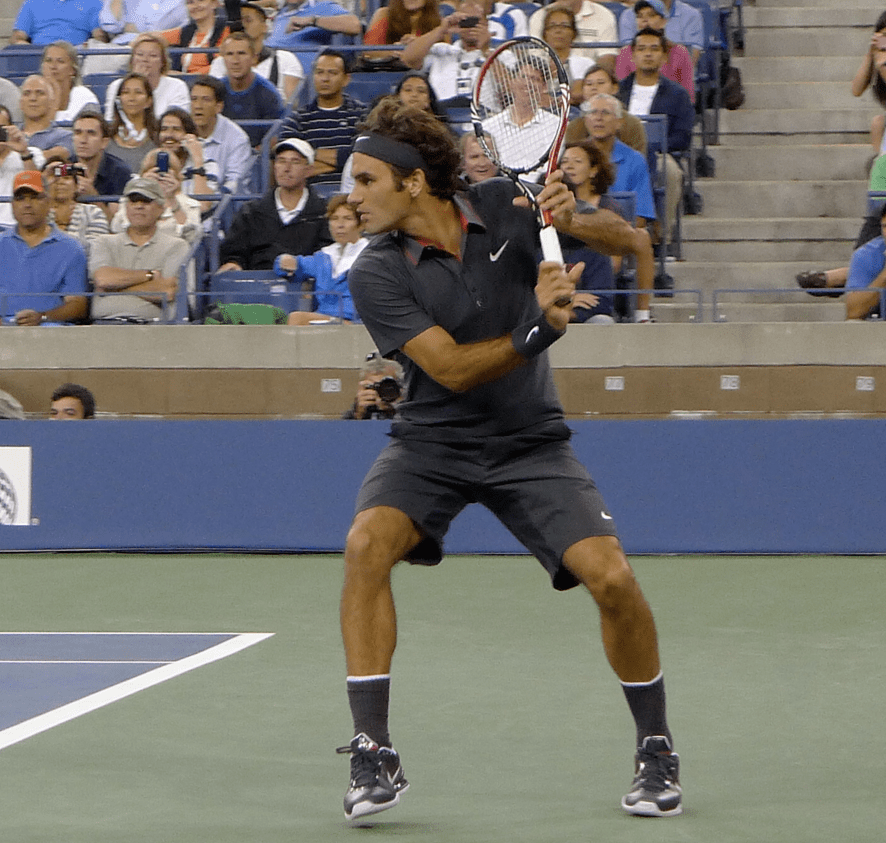 Last year I ordered one of Nick Bollettieri's instructional videos, "Bollistic Backhand," and something he said on it stuck with me: "Good things happen to tennis players who bend their knees." It's so true. Things go much much better when I actually execute on this...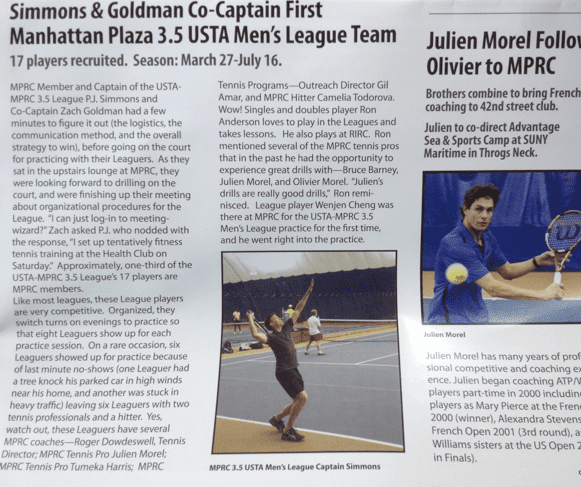 This spring I was invited to co-captain a Men's 3.5 USTA team based out of my home club, Manhattan Plaza Racquet Club. I had just gotten back a few weeks earlier from Bollettieri's IMG Tennis Academy so I was seriously "fired up!" (as IMG coach Roger Blackburn is...