Why I Love Tennis (GUEST POST)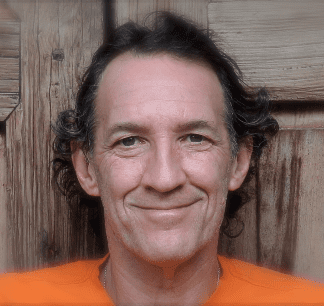 Bob Litwin never played in college or on the tour, but at age 32 started to compete thinking he might be able to win some matches. He lost a lot for several years. Then he won a gold medal at the 12th Maccabian Games in the 35 and over. And he went on to win 14 USTA National Championships, the ITF World Championships in 2005, and became ranked #1 in the World in the 55 and over. After being out of the game for nearly three years due to two hip surgeries, he got back to work and in June 2013 was the #1 ranked 65 and over player in the USA. Bob is back to playing tournaments and loving the competition experience. His book, Live the Best Story of Your Life, A World Champion's Guide to Lasting Change, will be released in 2014.
I was asked by a successful hedge fund client why he should keep working when he had certainly made enough money to last a lifetime for him as well as his children.
His profit and loss statement was already off the charts, so it no longer served as the motivator for him.
I couldn't tell him why he "should" show up each day. I could, though, tell him why I continue to show up for tennis, despite having accumulated more than enough victories. My tennis cup PNL runneth over.
I thought about why, after 35 years, I continue to enter tournaments, to compete, to put my mind and body through the preparation so that I show up ready to bring the best Bob I can be to the court.
At the beginning, for me, it was all about winning and losing. Who I was, if I was a success or failure, had to do with results only. At first I couldn't beat players who were better than me. That figured. I couldn't beat players I perceived were below me. I felt like a loser. A failure. Then, when I hit the 35s I won a lot. In fact, i won most of the time and it just wasn't enough. The winning didn't seem to mean that much and I didn't feel as good as I thought I would. Winning was too easy b/c I was just better than a lot of the opponents or I got someone on a bad day. So winning didn't feel that good most of the time. Add to that, losing felt awful no matter how it happened. The whole thing just started to get old and I stopped enjoying playing.
But I wanted it to be special. How could I be good at something and, yet, not enjoy the experience?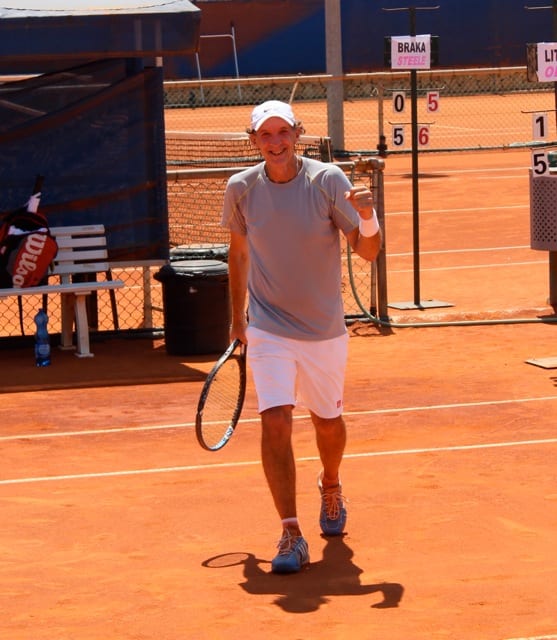 So I started to search for what I could pull out of the experience to make it special. I made lists of what I did love about doing the work and competing. Each match had something in it that made it a positive experience. I loved having to find the quiet within the storm. Having to find relaxation in the midst of a perceived stressful situation. I loved developing the craft. New ways to hit the ball. New places on the court. Developing a sense of purpose for each and every shot. I loved trying to work it out while someone was trying to keep me from doing it. I loved the engagement. How long I needed to pay attention to really get the job done. I loved the stress and pressure of each point being a win/lose experience. I loved attempting to impose my will on my opponent as he tried to do the same to me. I loved when it was close and I had to deal with pressure. I loved, when I lost, having to be a good loser. I loved having to be a good winner. I loved being faced with failure and giving full effort at pushing it away for as long as possible, and sometimes –if I'm lucky enough — to be able to win from the precipice. I loved when pushed to my limit, when it feels like I just can't squeeze out one more drop of focus or effort or energy, finding a little bit more. I loved the effort that I need to put in to get myself to exercise in the gym, to run sprints, to do agility drills. I loved having a reason to eat well even though I would rather eat badly. I loved the texture of the experience. Most of all I loved that I constantly needed to do the work of making my days on the court meaningful and special.
It wasn't tennis' job to do that. Waiting for only good results to get myself to feel good was a certain way to be unhappy much of the time. JFK said "ask not what your country can do for you — ask what can you do for your country." I say, ask not what tennis brings to me—ask what I bring to my tennis. I fail at some or all of these things on some days and I am disappointed but just decide that I will do better the next time. I want to look in the mirror at the end of the day and say, "you did good."
The joy of working on the details every day has kept me engaged, focused, interested, happy and young. The fact that I am better today than I was 10 and 20 years ago is a huge payoff. The fact that I will be better tomorrow is what makes me jump out of bed each day.
Follow Bob's blog at http://www.boblitwin.com